Blanket Type Ratings
Blanket type ratings basically allow you to fly most of the planes you see at your local flight centre. When you get your pilots licence you are usually issued a endorsement condition saying you can fly, "all single pilot single engine non-high performance land aircraft". However, if you want to fly any high performance aircraft, or an aircraft with a minimum flight crew of 2, you will need  an individual type rating.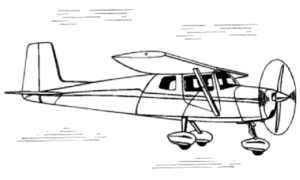 Type Rating Requirements
High performance aircraft have a Vne of 250+ KIAS and a Vso of 80+ KIAS. If you want to fly one you will need to:
have at least 200 flight hours
complete ground training
complete flight training
take a qualifying flight
Aircraft with a minimum flight crew of 2 require that you:
have 250+ hours in airplane
complete flight training on the airplane you want to fly
complete ground training
achieve at least 70% on the

IATRA

exam within the last 24 months
pass a PPC within 12 months after you get your rating
DID YOU KNOW…
Your instructor does not need to have a Transport Canada Instructor Rating to teach you for this rating. Your teacher must only have a CPL or ATPL, 50 hours on the same class of airplane, and at least 10 hours on type.