Pilot Podcast #0004: The Missionary Bush Pilot of PNG
Bush Pilot in Papua New Guinea (PNG)
Ryan Farran, best known as the Missionary Bush Pilot, is a YouTube rock star! Ryan is the pilot of a Quest Kodiak flying out of Papua New Guinea. He delivers cargo and people throughout the mountains of PNG. Today we are going to talk to Ryan about his road to PNG and what daily life is like for a pilot in Papua New Guinea. Ryan also reveals his upcoming plans. You can learn more about Ryan's mission at  ethnos360aviation.org. You can support him on his YouTube channel here and his Patreon page here.
You can listen to the podcast on this website, on YouTube, or on SPOTIFY by searching "Runup.ca" and looking for "Pilot Podcast #004".
Check out our other podcasts by clicking here.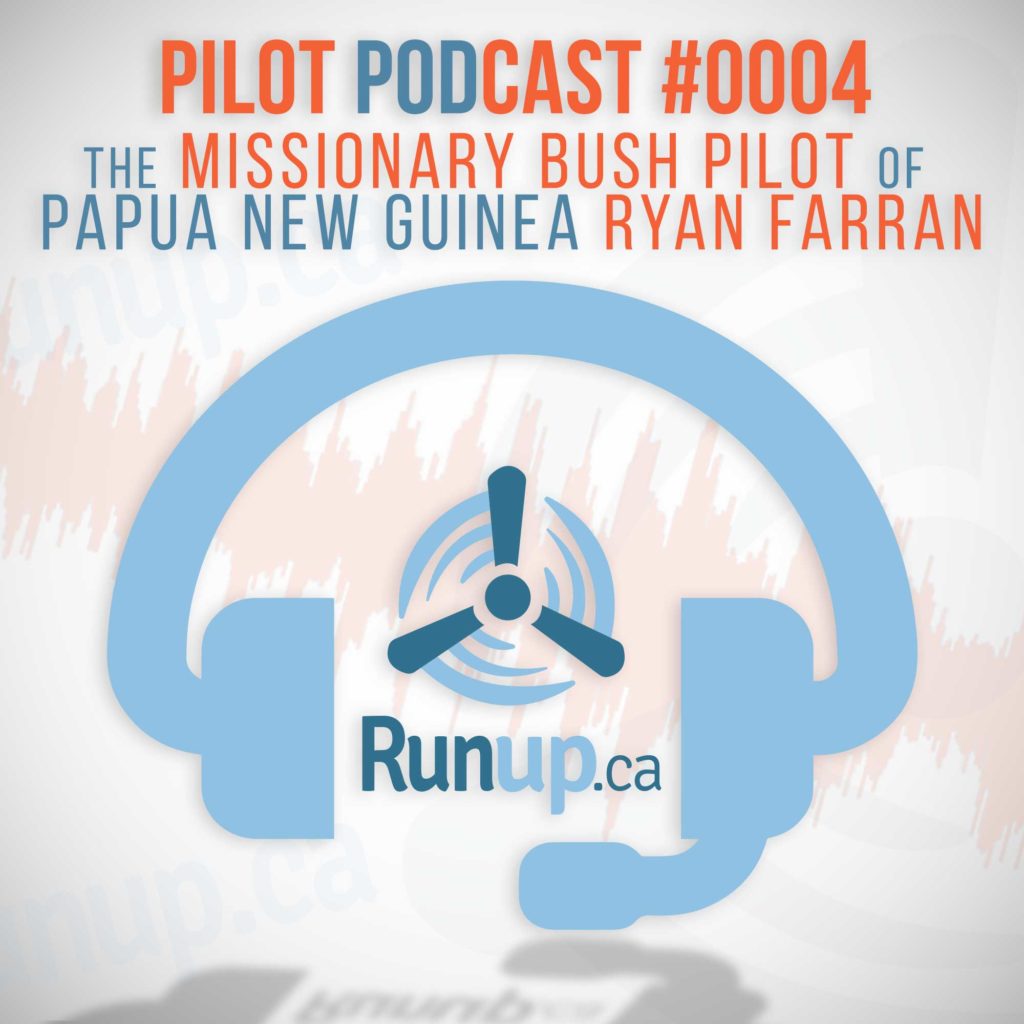 Listen to the Missionary Bush Pilot on Runup.ca
About Runup.ca
Runup.ca is a Canadian piloting resources. We offer a growing library of aviation and aviation English courses, as well as informational articles and podcasts. If you or anyone you know would like to be on the show and tell us your aviation story email the Runup.ca team at podcast at runup.ca.
If you would like to become part of the Runup.ca team please send an email to info at runup dot ca and tell us how you think you can contribute.