Pilot Podcast #0005: Pilot Annie aka Airplane Annie
Adventures with Airplane Annie
Pilot Annie , aka Airplane Annie, is an aviator flying out of CNY3 Collingwood, Ontario. In 2013 her sense of adventure took her on a journey to New Zealand and eventually landed her in Australia where a marine life spotting air service solidified her decision to enter into the world of aviation. She has an abundance of flying experiences all over Canada and the US. She is also advocate of Hope Air, an organization of pilot volunteers that aims to help people in remote locations with health complications get the medical attention they need. Today she joins us for a chat about her journey through aviation as well as her upcoming plans.
You can listen to the podcast on this website, on YouTube, or on SPOTIFY by searching "Runup.ca" and looking for "Pilot Podcast #005".
Check out our other podcasts by clicking here.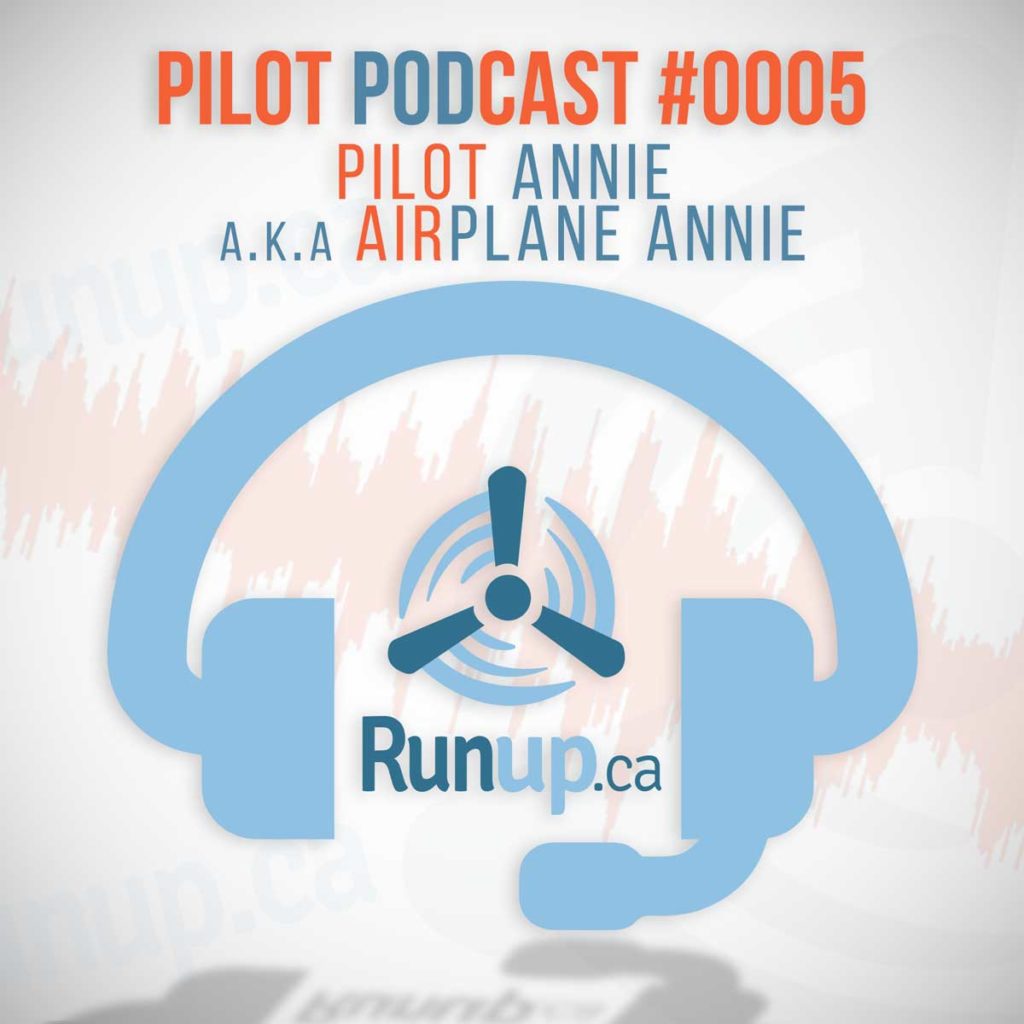 Listen to the Pilot Annie Podcast on Runup.ca
About Runup.ca
Runup.ca is a Canadian piloting resource. We offer a growing library of aviation and aviation English courses, as well as informational articles and podcasts. If you or anyone you know would like to be on the show and tell us your aviation story email the Runup.ca team at podcast at runup.ca.
If you would like to become part of the Runup.ca team please send an email to info at runup dot ca and tell us how you think you can contribute.